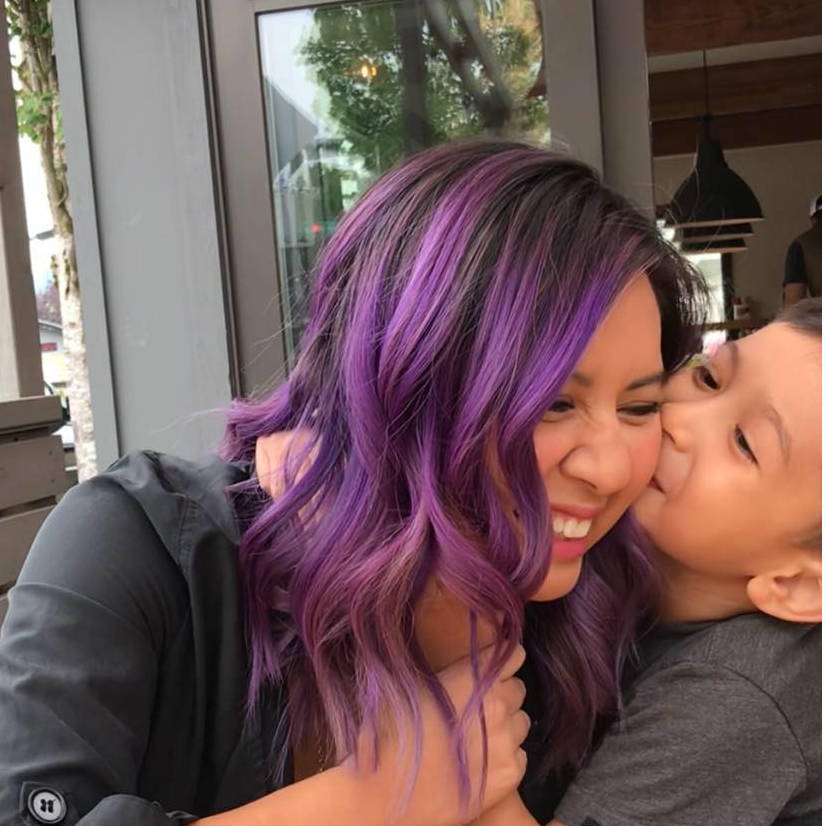 The Founder & Head Hot Mess Mama behind Mother Snacker. When my son Leo Emery was born I didn't have the easiest time adjusting to motherhood. After those extra long days that followed even longer nights I found myself wanting to wind down with a good show and a delicious treat. It was "me time" that didn't require a spa appointment, a babysitter and weeks in advance to plan. As Leo got older and the more moms I met, I started to see how many moms struggle to take time for themselves and how even just the gesture of a box of sweets, an encouraging word, and an " I see you" could have deep impact.
I created Mother Snacker to encourage moms to take their own sweet breaks and remind them how amazing they are. To make it easy for loved ones to give Mamas amazing gifts that are both meaningful and useful. Because sometimes self-care looks like a hot date with Netflix and indulging in a delicious dessert.
Along with running Mother Snacker, I'm married to my high school sweetheart, Branden, a 3d mobile game artist & childrens' book author-illustrator. I'm Mama to Leo Emery, a curious and witty 5 year old, and work full-time for a video game developer making badass games in Issaquah, WA. With a background in operations, event planning, visual merchandising, and graphic design, I know my way around creating amazing experiences that are both memorable and flawlessly executed. I can't wait to share all of this love and care with you through Mother Snacker.
I made this box for you.

For you that has long days that follow sleepless nights.
For you that just had to peel away from your crying preschooler as you rushed out the daycare door.
For you that is exhausted having spent your day endlessly chasing after a toddler.
For you that might questions almost every move you make as a mom, wondering if you're doing anything right.
You, yes you.
I made Mother Snacker for you because I know full well what it's like to be a struggling, hot-mess Mama just trying to keep my head above water. Motherhood is a trip, a roller coaster, a journey, with Mother Snacker you won't be riding it alone. Together, we'll take the sweet break we deserve and #snacklikeamother.
XOXO,
Leah