Behind the scenes at Mother Snacker.
Mother Snacker is a dessert gift & subscription box curated for moms. We source first from female-founded companies, small businesses, and brands tied to a social cause to bring you an easy way to send the Moms in your life the sweet break they deserve (of course, they also make amazing gifts for yourself too! ).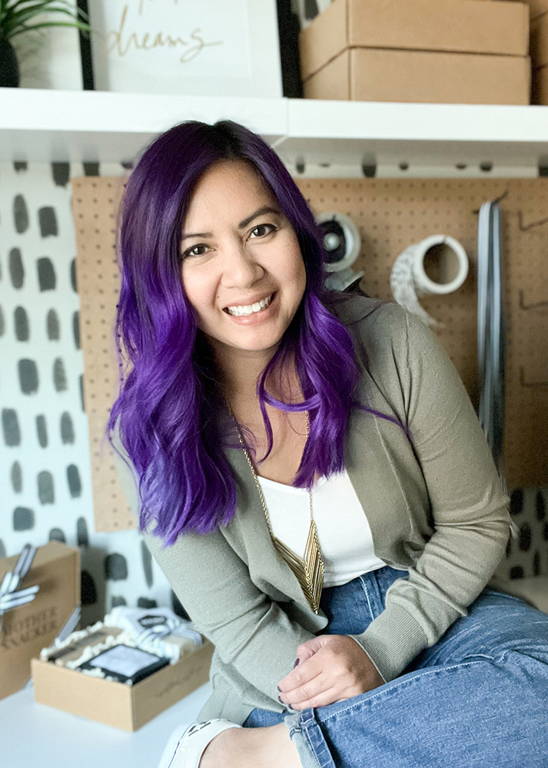 I'm Leah, the Founder or as I like to say, the "Head Hot Mess Mama" behind Mother Snacker. I'm a coffee-obsessed dessert lover that has always found joy in finding the perfect gift for a loved one. I'm California-born & raised but currently living in the Seattle area with my husband, Branden, and our kiddo, Leo.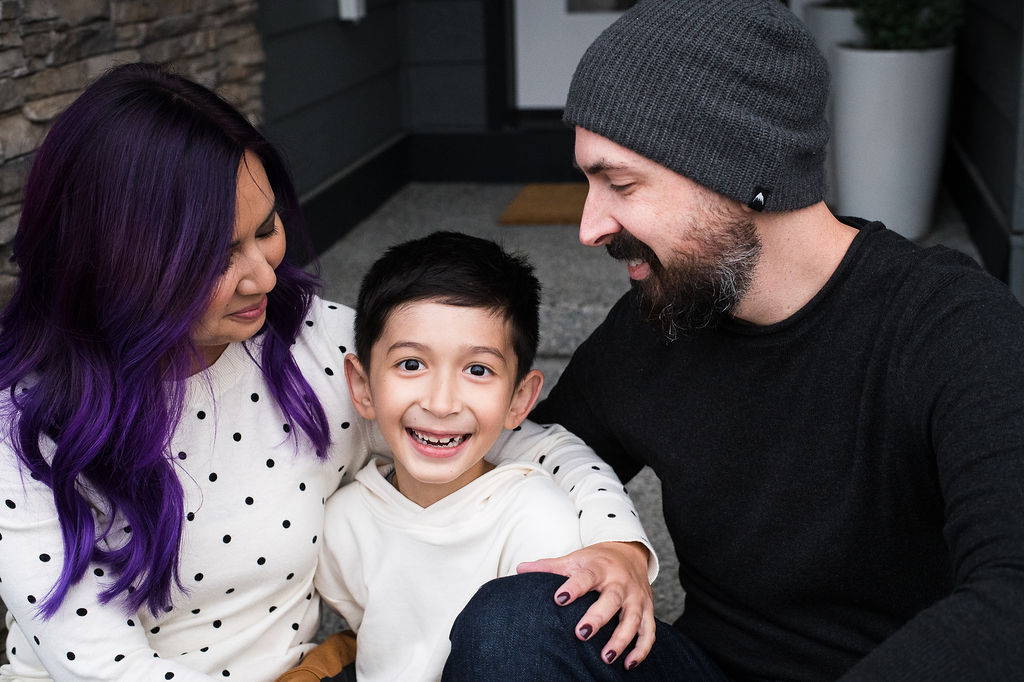 BIRTH OF CHILD, THEN A BUSINESS!
When my son was born 8 years ago, I didn't have the easiest time transitioning into Motherhood. Like many moms, along with battling anxiety and stress I struggled to find time to care for myself. The kind of self-care that others encourage (spa days, mom's night out) just weren't feasible in those early days, nor were they really my thing.
One thing I did know I loved and enjoyed was treating myself to a newly found artisan treat while catching up on my latest tv binge. It was me time that didn't require an appointment, a sitter, or weeks in advance to plan. I'd not only get to catch up on Netflix and Hulu, but I'd find myself catching up with my local online moms groups and reveling in our ability as moms to encourage and uplift, even when we weren't there to do it in-person. I'd see how much a Mom's confidence can change by being seen, heard, and understood, to be reminded that they aren't alone.
What if this sweet little break from the chaos of Motherhood was sent right to a Moms door? I couldn't find anything like it already, so I decided to go for it and make them myself. And here we are almost four years later with Mother Snacker!
I'm determined take my crazy idea and my affinity for delicious treats and make it easy for you to gift the Mom in your life the sweet break she deserves. Because I truly believe that sometimes self-care looks like a hot date with Netflix and indulging in a delicious dessert.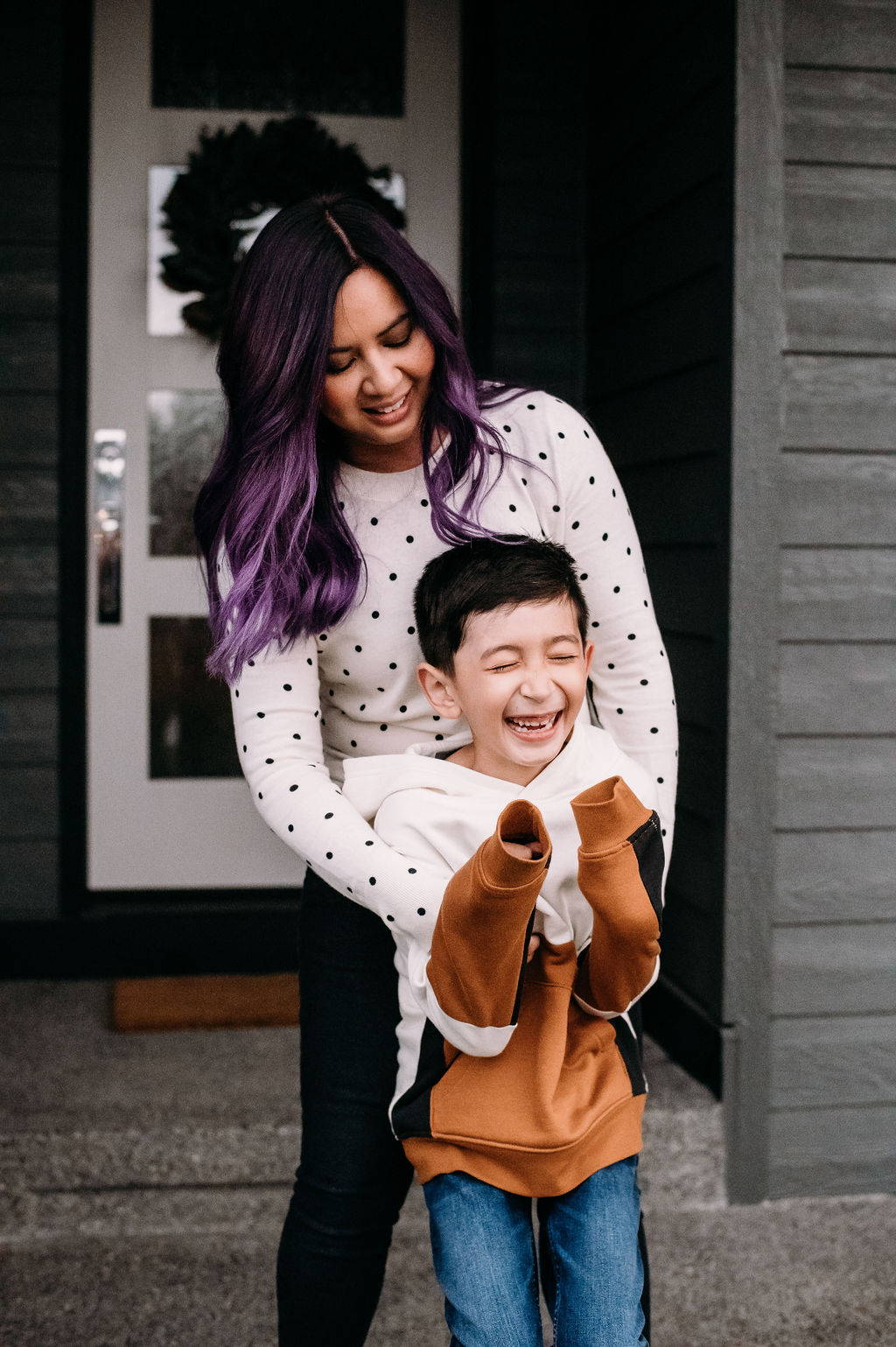 I made this box for you.
For you that has long days that follow sleepless nights.
For you that is exhausted having spent your day endlessly a chasing after a toddler.

For you that just had to peel away from your crying preschooler as you rushed out the daycare door.
For you that feels both like you've done everything and nothing at all.
For you that questions almost every move you make as a mom, wondering if you're doing anything right.
You, yes you. I made Mother Snacker boxes for you...
Why? Because I know full well what it's like to be a struggling, hot-mess Mama just trying to keep my head above water. The Mom that would do anything for her baby but also needs moments to herself. Even if those moments are just a few precious minutes enjoying a great cup of coffee before the kids wake or a delicious brownie after they've gone to bed.
Oh, I want the world for you Mama; but I am sending the best of what I can in a box. Motherhood is a trip, a roller coaster, a journey - with Mother Snacker you won't be riding it alone. I'll be on this journey with you and so will all the amazing artisans curated in each box. Together, let's take the sweet break we deserve and snack like a mother.