A sweet break delivered right to her doorstep.
THE GIFT THAT KEEPS ON GIVING
AND ARRIVES RIGHT TO HER DOOR
One of the things that makes Mother Snacker a truly unique gifting studio is that we offer recurring gift subscriptions along with our one-time boxes. That's right, recurring... as in delicious treats and beautiful products delivered right to her door, every month!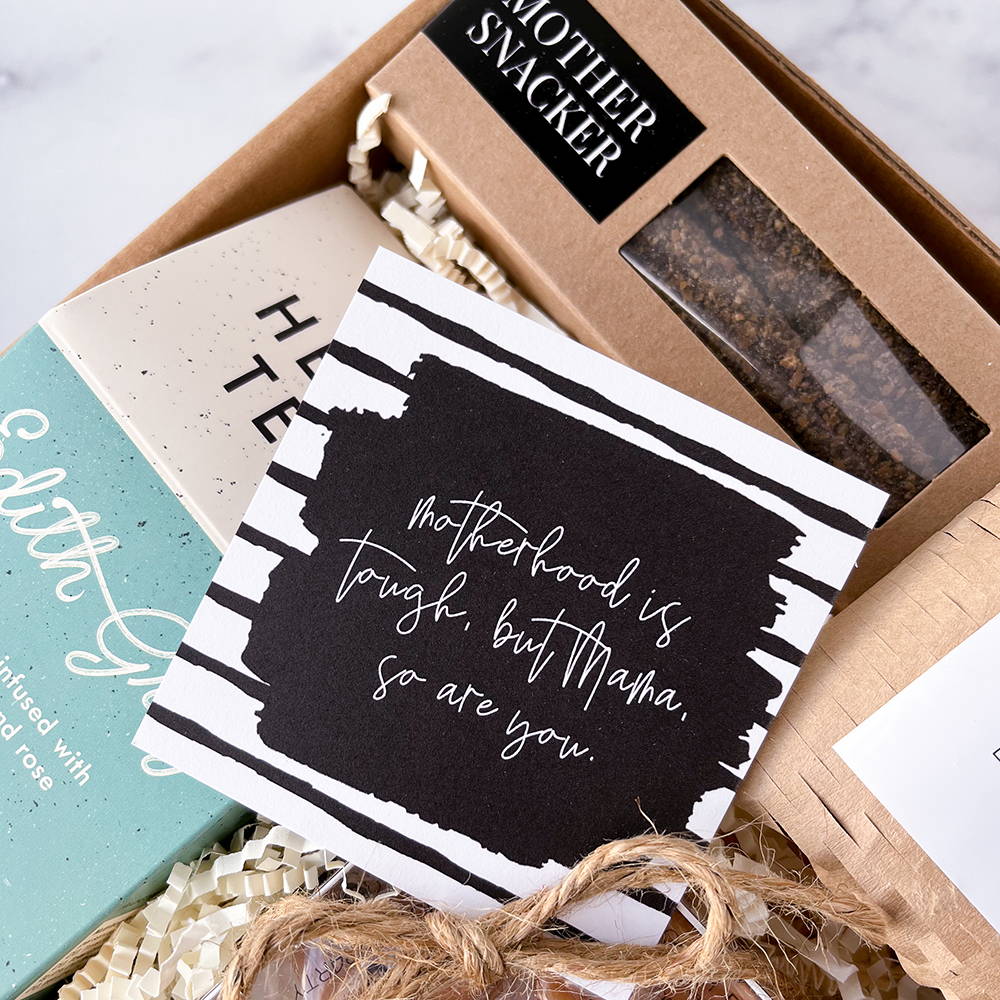 Motherhood is a trip, a roller coaster,
a journey - our gift subscriptions are the ultimate way to be there for her when you can't physically be there.
AVAILABLE AS A ONE-TIME SURPRISE BOX OR THREE & SIX MONTH GIFTS
Your box conveniently ships within the US for free within 1 to 3 business days of purchase, all subsequent boxes ship around the 15th of the month.